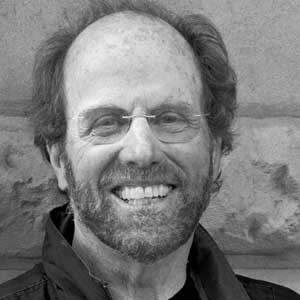 David Swanger, Santa Cruz County's 2012-13 Poet Laureate
T.S. ELIOT's The Waste Landopens with this: "April is the cruelest month, breeding/Lilacs out of the dead land, mixing/Memory and desire, stirring/Dull roots with spring rain." Had the great modernist complained of September, National Poetry Month might have been lost amid county fairs and the first weeks of school.
For his part, newly named Santa Cruz County Poet Laureate David Swanger is out to prove April the "most celebratory" month. He's appearing at several events around the county honoring poetry.
Mixing Memory and Desire  On Wednesday, April 11, 5:30-7pm, Swanger is joined by Sarah Rabkin, Farnaz Fatemi, Nina Simon, Joan Zimmerman, Chuck Atkinson, Tilly Shaw and Ken Weisner for a reading of poetry and prose at the Mary Porter Sesnon Gallery at Porter College, UCSC. Free.
Even So  If the poetry fans at Sesnon hop in their VW Beetles and pedal real fast they'll make it to Gary Young's reading. April 11, 7:30pm at Bookshop Santa Cruz the county's first and most recent poet laureate reads from Even So, his new collection of prose poems. Free.
Flower and Song   On Saturday, April 14 at 7pm Poetry Santa Cruz presents an evening of poetry, music and dance featuring more than a dozen poets. 4350 Forum, Cabrillo College Watsonville Center, 318 Union St., Watsonville. Free.
An Evening of Poems About Places   On Tuesday, April 17 at 7pm, Swanger and Young team up for a reading of place-based poems (something at which both these poets excel).  Moderated by Dennis Morton of KUSP's The Poetry Show, it's going to be a fine celebration of verse here on the Central Coast. Kuumbwa, 320-C Cedar St., Santa Cruz. Free.