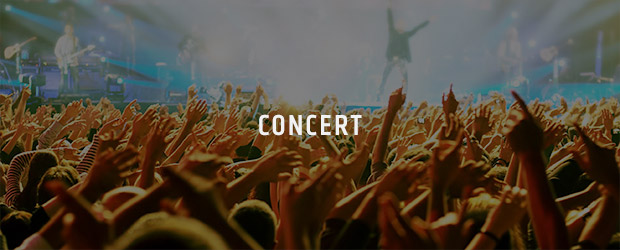 About Kimie Miner + Tenelle
Moe's Alley proudly presents The Love & Light Tour featuring KIMIE MINER & TENELLE backed by a live band.

TENELLE- Video "For The Lovers" KIMIE MINER - Video "Sea Of Love"

ABOUT TENELLE- Tenelle Christine Luafalemana has been described by many as "a breath of fresh air." Her natural beauty and wholesome smile permeates on stage as she captivates listeners with her soulful sultry sound. Tenelle isn't exactly sure of when her love for singing first started, but suggests that "growing up in Carson Ca, with a big family, where talent shows are more competitive than the X-Factor itself, may have well did it!" As a child, Tenelle recalls listening to artists such as Lauryn Hill, Betty Wright, and Gwen Stefani, while watching films such as the original Sparkle, dreaming of the big stage. Years later she would find herself on that stage performing her #1 hit singles "Flava" and "Get Some" in front of hundreds and thousands of people all over the world including Japan, New Zealand, Australia, the Pacific Islands, and the U.S

ABOUT KIMIE MINER - Kimié champions the idea that one should remain true to who they are and to approach their experiences with the pride of their heritage. Her songs regularly evoke the Hawaiian concept of the Piko: the "naval" or "center" which represents a home base to which one can always return. She notes that "As Hawaiians, we have our roots and our routes. We know who we are, and we take that knowledge with us when we navigate and explore the rest of the world."

Kimié released her first EP, To The Sea in 2013 after a successful Kickstarter campaign. The seven track album included radio singles, "Is This Love", "Shame on You", "Rooted", and "Make Me Say" featuring Hawaiian musician and former schoolmate Imua Garza which had much radio success and reached #1 on KCCN-FM's Top 40 Songs of 2013. In 2015, Kimié wrote and co-produced her full-length album, Kimié Miner. The album also includes collaborations with Caleb Keolanui from The Green and L.A. reggae band Detour Posse, and went on to win "Contemporary Album of the Year" at the N? H?k? Hanohano Awards in 2016. Continuing to make a splash, she was featured on Brian Mcknight's 2016 album, "Better" on track 08 entitled, Goodbye.

Her new single, Bamboo, draws inspiration from her experience with love and creating healthy relationships. "I live on the North Shore of O'ahu so I do a lot of driving. Inspired by the beauty on the east side of O'ahu, I like to write new songs. One day while driving I started singing this hook 'bam bam booooo' and I couldn?t get it out of my head." After participating in the first Creative Lab Hawai'i Immersive Music Program she had the opportunity to work in Los Angeles with music supervisors and songwriters. During a co-write with Jesse Epstein and Isaac Moreno she shared her hook idea of 'bam bam boo' and a song was born.

Slated for a career-defining 2017, Kimié will release her next album, Proud as the Sun, on October 13, 2017 which marks a new chapter in her life and career. "I'm older now, more comfortable in my skin. The theme of this album is the strength of women, the beauty found in femininity. Also, there is a vein that runs through the whole project - the theme of air, a bird's eye view of everything, the idea of a new and broader perspective, growth, becoming more independent. My previous albums were themed around water (journeying, traveling) and land (reconnecting with my home). All of the artwork for this next album is predominantly white representing a new beginning, a slate wiped clean, a blank canvas waiting to be written upon."

Outside of just her own music, Kimié contines to be a hardworking businesswoman with her own company, Haku Collective. Haku is a full-service music, audio, and talent production group providing access to the creative output from Hawai'i's emerging and leading artists.

"Hawai'i is very community based. Many of the recording artists, producers, and writers here commonly work together on our music projects as a l?hui or collective. Yet no one is really representing us, the new generation of Hawaiian music, as a whole to the world outside of Hawai?i. I wanted to create a company to provide greater opportunities for us. After participating in Creative Labs Hawaii- music immersive, I could see a clearer path and direction for our collective to work together. I was presented with a job opportunity as an artist, but instead saw it as an opportunity for our collective to benefit. So I started Haku Hawai?i, not just for us now but for artists coming up after us. I've always had a heart for children. I've been a mentor for several non-profits for a few years before incorporating our own mentorship program into Haku. We mentor our talented youth and provide quality opportunities for them. I am constantly working at growing my new company Haku Hawai'i into the kind of collective of which I, which Hawaii, can be proud."

Kimié's goal is simple and pure – to live her life passionately and inspire others in the process. "We have to know where we come from to know where we're going. Using our roots gives wings and I'm ready to fly.