Open Streets Santa Cruz 2017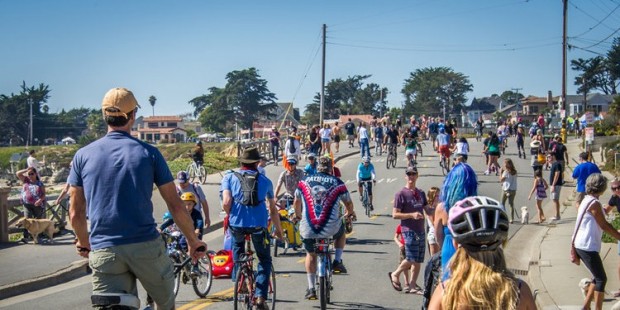 About Open Streets Santa Cruz 2017
Open Streets returns to West Cliff for a FREE, non-commercial, family-friendly event, open to the whole community, providing space for people to walk, bicycle, roll, and play in a safe environment. The road will once again be closed to cars between Lighthouse Field and Natural Bridges--and open to bikes, wheelchairs, dogs (on leashes), dog walkers, dancers, roller skaters, babies in strollers and toddling, parents, grandparents, and neighbors!

https://www.facebook.com/events/2154514888101666/

For five years, Open Streets Santa Cruz has filled beautiful West Cliff Drive with music, games, a place to stroll, and a wide-open bike-way. Along the route, enjoy a lively array of dance and exercise demos, live music, art projects, and interactive outreach booths hosted by local nonprofits and businesses who are ready to share their work. Bring a picnic and enjoy our gorgeous seaside town!