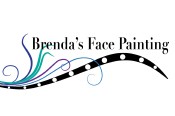 Edit
Brenda's Face Painting
Hours:
Mon-Fri:
9:30 am - 9:00 pm
/
Sat, Sun:
10:00 am - 9:00 pm
/
About Brenda's Face Painting
Face & Body Painting for Parties, Festivals, Corporate Events, Photo Shoots and Special Projects, for kids, teens, or adults
Face painting and body painting for parties, festivals, events, maternity belly painting, even artistic photo shoots. Quick, catchy designs; unique art pieces. I'll bring a team of friendly, respectful, talented painters for bigger events.
We use professional face paint. It is non-toxic, washes right off, wears great!