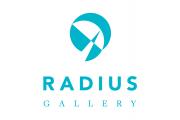 Hours:
Wed-Sun:
12:00 pm - 5:00 pm
/
About Radius Gallery
Radius is an art gallery hosting curated exhibitions of contemporary art from regional and international artists.
Radius Gallery is located at the Tannery Arts Center and is dedicated to showing finished works with curatorial vision. Exhibitions are year-round, all media, and curated.