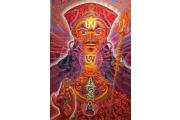 Edit
Wisdom Healing Tarot
1125 Pacific Ave
, Santa Cruz
, CA
95060
|
Directions
Hours:
Mon-Fri:
10:00 am - 8:00 pm
/
Sat, Sun:
11:00 am - 7:00 pm
/
About Wisdom Healing Tarot
I am a spiritual healer and psychic with 40 years of experience.
I have devoted my life to be in service to others. My professional service is informed by 45 years of meditation and spiritual retreats in England, India and California. I have studied a wide range of intuitive arts and healing such as psychic healing, chakra balancing, sound healing, cranial sacral therapy, tarot, astrology, and nutritional consultation. I can offer you a holistic and comprehensive approach to bring healing balance and health to all aspects of your life.