DIABETES & OBESITY HEALING SEMINAR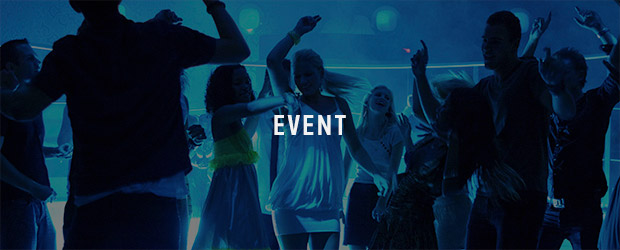 About DIABETES & OBESITY HEALING SEMINAR
IS IT POSSIBLE TO PREVENT AND REVERSE TYPE 2 DIABETES?
Find Out in this Upcoming Free Event! This September in Watsonville, you will have the opportunity to get all the answers to these questions.
Every Wednesday, in a 6 week seminar, Nutritionist, Author, and Speaker, Maria Jose Hummel, MPH, MS, will be presenting the latest and exciting evidence linking lifestyle methods with the reversing and prevention of type 2 diabetic symptoms.
Anyone who may be affected by diabetes type 2 or pre-diabetes will want to hear this important information. If you are overweight or have overweight children, this class may be especially useful. The numbers of overweight children and those with Type 2 diabetes/pre-diabetes are rapidly increasing. In this seminar, you can learn how it can be possible to reverse symptoms by implementing natural lifestyle methods. Some attendees in the past, after implementing the recommended lifestyle changes, have actually been able to lower their numbers and reduce their insulin levels.
In this once weekly seminar, attendees will have the opportunity to listen and watch a live power point presentation, ask questions, and receive the lecture notes. In addition, every night after the lecture presentation attendees will be able to watch a live plant-based food demonstration, taste the food, and receive recipes to make at home.
The program is free, however, the speaker does have books and DVDs for sale. There is also an opportunity for anyone choosing to leave a free-will donation of any amount, to do so.
Weekly Seminar Dates:
Wednesday, Sept 11, 2019 Seminar 6:30pm – 8:30pm (Root Cause of Diabetes)
Wednesday, Sept 18, 2019 Seminar 6:30pm – 8:30pm (Best Foods to Eat)
Wednesday, Sept 25, 2019 Seminar 6:30pm – 8:30pm (Best Activities)
Wednesday, Oct 2, 2019 Seminar 6:30pm – 8:30pm (Nutritional Studies)
Wednesday, Oct 9, 2019 Seminar 6:30pm – 8:30pm (Setting Health Goals)
Wednesday, Oct 16, 2019 Seminar 6:30pm – 8:30pm (Food Addictions-Stay in Control)
Wednesday, Oct 23, 2019 Dinner 6:30pm – 8:30pm (Potluck with Friends & Family) (Detailed Schedule to follow)
Location: Community Health Education Center, below the Seventh Day Adventist Church, (Corner of Kralj Dr.) 700 South Green Valley Road, Watsonville CA 95076.
TO PRE-REGISTER: Phone or Text: (831) 325-7993. Call Trish for more information and to Pre-Register for Seminar. Email:
[email protected]
Walk-In's are Welcome!
INFORMATION ABOUT THE SPEAKER: Maria Jose Hummel, MPH, MS.
About Maria Jose Hummel
Maria Jose Hummel is a nutritionist and health educator with several years of experience in the field of prevention, nutrition and public health. She has a Masters degree in Human Nutrition from the University of Bridgeport and a Master in Public Health from San Jose State University. She worked for many years as a nutritionist at Salud Para La Gente, a community clinic in the city of Watsonville, California, where she helped people with diabetes, overweight, obesity and many other chronic diseases related to diet. Maria Jose has also worked for WIC and the Breastfeeding Coalition of California. She has appeared numerous times on 3ABN and 3ABN Latino television networks, participating in cooking shows as well as health education programs. She has also appeared as an expert guest on television and radio shows in San Francisco Bay Area. Maria Jose has written a vegan/plant-based cookbook, as well as other books in Spanish, and has conducted health and nutrition seminars, including depression recovery and diabetes reversal, as well as cooking classes in California, across the U.S., and internationally. Maria Jose is a recent graduate of the Certificate on Plant-Based Nutrition Program from the T. Colin Campbell Center for Nutrition Studies at Cornell University (eCornell).
https://www.amazon.com/Maria-Jose-Hummel/e/B073PGYHLH
Diabetes Statistics
Prevalence: In 2015, (American Diabetic Association) http://www.diabetes.org/diabetes-basics/statistics/
o 30.3 million Americans, or 9.4% of the population, had diabetes.
o Approximately 1.25 million American children and adults have type 1 diabetes.
o Of the 30.3 million adults with diabetes, 23.1 million were diagnosed, and 7.2 million were undiagnosed
o About 193,000 Americans under age 20 are estimated to have diagnosed diabetes, approximately 0.24% of that population. That's not counting those who have pre-diabetes.
o 20% of American children are now obese, and when you're obese, you're up to 500% more likely to get diabetes!
Last Edited by ADA: March 22, 2018