Omega Nu 32nd annual Ducky Derby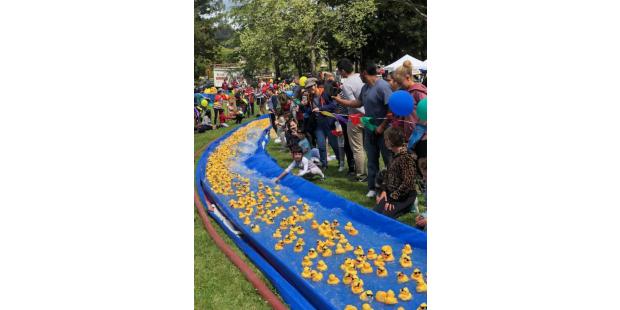 About Omega Nu 32nd annual Ducky Derby
Ducky Derby 2022
Saturday April 23rd 10:30 a.m. – 3:30 p.m.
Harvey West Park – Friendship Gardens
Omega Nu will hold its 32nd Annual Ducky Derby and Carnival at Harvey West Park. A fun-filled day for the entire family!
Come to the duck races and enjoy food, games, and music. Listen as the bugle blares signaling the start of each race and children run to watch as thousands of rubber ducks course down the water raceway.
Adopt a duck and have a chance to win over 100 prizes. All proceeds from duck adoptions go directly back to our community through the Omega Nu Scholarship program and grants provided to teachers, non-profits, and charitable organizations. The ducks race rain or shine!
To learn more about how you can support the Santa Cruz community through Omega Nu and Ducky Derby, please visit our website duckyderbysantacruz.org
Come and enjoy a great day at the park!
Explore Nearby
1

275 Harvey West Blvd

2

333 Golf Club Dr

3

1010 River St