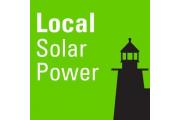 Edit
Allterra Solar
207 McPherson St
, Santa Cruz
, CA
95060
|
Directions
Hours:
Mon-Fri:
8:00 am - 6:00 pm
/
About Allterra Solar
Founded in 2004, Allterra Solar was created to accelerate the adoption of renewable energy on the Central Coast. Allterra specializes in solar photovoltaic systems, electric vehicle charging stations, & solar financial analysis for home and business.
Allterra Solar is driven by its client-centric approach, in fact, over 51% of the company's business comes via referral. Find out why more home owners choose Allterra than any other company on the Central Coast by getting a complimentary financial analysis today.
Allterra Solar Videos