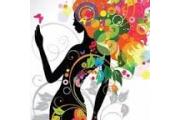 Edit
Glimmer & Glow Tanning and Beauty Lounge
153 S. Morrissey Ave.
, Santa Cruz
, CA
95062
|
Directions
Hours:
Mon-Thu:
9:00 am - 7:00 pm
/
Fri:
9:00 am - 6:00 pm
/
Sat:
10:00 am - 4:00 pm
/
About Glimmer & Glow Tanning and Beauty Lounge
Upscale Tanning Boutique...Excelling in outstanding customer service!
Glimmer and Glow is an upscale tanning and beauty lounge, featuring Infinity Sun custom spray tanning system, Ergoline tanning beds and  the Fit infrared body wrap. Our most important feature is our uncompromising customer service. Please come visit us and see for your self why we are simply the Best!