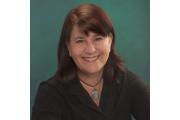 Edit
Kayla Garnet Rose, PhD, Certified Hypnotherapist
Hours:
Mon-Fri:
9:00 am - 5:00 pm
/
About Kayla Garnet Rose, PhD, Certified Hypnotherapist
Hypnosis is a very natural and effective way to experience insights for personal growth and transformation. Dr. Rose will gently guide you into a state of deep relaxation much like a guided meditation where you can easily access inner resources.
Ready to let go of past trauma, anxiety or grief? Want to learn how to manage stress and create a healthier, happier lifestyle? Curious how to tap into the power of your own mind? Then hypnotherapy is right for you!

All hypnosis is really self hypnosis, just as all healing is really self healing. Dr. Rose provides the time, space and techniques that you can use for a life time. Whether you want to change your inner critic to become your inner coach for deep motivation (or you inner couch for deep relaxation!) discover how hypnosis can serve you.

You can book your appointment online by going to the website and clicking the "Schedule Now" button.
Kayla Garnet Rose, PhD, Certified Hypnotherapist Videos