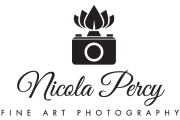 Edit
Nicola Percy Fine Art Photography
Hours:
Mon-Fri:
9:30 am - 5:00 pm
/
About Nicola Percy Fine Art Photography
Photographic Portrait Artist - Visual Storyteller
A trained fine artist working as a professional photographer based in Santa Cruz and serving Monterey Bay to San Francisco area. Specialises in unique quality portraiture for individuals, small business's and companies. Excellent people and photographic skills in the studio and on location. People describe my work as kind, high quality and innovative - I work closely with clients to achieve exceptional results and to produce natural, authentic photography.