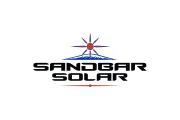 Edit
Sandbar Solar & Electric
2656 Mission St
, Santa Cruz
, CA
95060
|
Directions
Hours:
Mon-Fri:
8:00 am - 4:00 pm
/
About Sandbar Solar & Electric
Santa Cruz Solar Power System Provider - Design, Integration & Installation
After more than 14 successful years, Sandbar Solar maintains its position as the most established, locally owned solar company in Santa Cruz. Our solar panel installation projects reduce your energy bills and increase your property???s market value. Solar panels for your home or business also make you an important part of the green solutions that help preserve our planet.

Our Santa Cruz solar services include free estimates, custom design and expert installation. Our portfolio features thousands of residential and commercial solar panel installations across the region. We???re proud of our reputation for designing and installing the most efficient solar panels for the Central coast - including Santa Cruz and Monterey counties - as well as San Jose and the Bay Area.
Sandbar Solar & Electric Videos