Santa Cruz can be pretty weird (in a good way), so it shouldn't come as a suprise that the locals pull out all the stops for Halloween. Case in point: the myriad of spook-tacular events happening between now and All Hallow's Eve. Between carnivals, parades, and more costume contests than you can shake a broomstick at, there's no excuse to stay at home this weekend.
Here's a rundown of holiday events from our online calendar. Click on the event for more information.
Friday, October 28
Haunted Museum at the Museum of Natural History
The Museum of Natural History may be haunted—with kids activities, costume making and special treats. Family friendly.
Candy Apple & Marshmallow Making Workshop at New Leaf Community Markets (Westside)
This hour-long cooking class teaches kids how to make holiday treats using organic ingredients. Family friendly.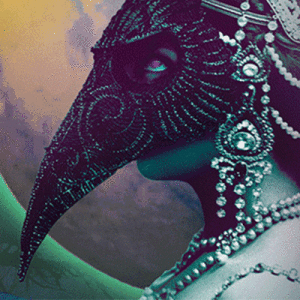 Halloween Escape Room at Garfield Park Community Church
Count's Conundrum is EXIT Santa Cruz's third pop-up Escape Room, a live-action game where you and your group have to find clues and solve puzzles to escape the Vampire's Lair. Ages 11+
 After dark….
The Coffis Brothers & The Mountain Men "Monster Mash" at Kuumbwa Jazz Club
Local bluegrass favorites come to Kuumbwa for a Halloween show filled with rootsy, gutsy rock 'n roll. Come in your costume or as a "mountain man"—because everyone owns a flannel in this town—for a chance to win prizes. Ages 21+
21st Annual Freaker's Ball at the Catalyst
A familiar venue is transformed with state-of-the-art decorations and more than 40 artists, DJs, dancers and performers for the ultimate Halloween party. Ages 21+
Saturday, October 29
O'Neill Halloween Freakshow Surf Competition at Steamer Lane
64 surfers will battle through elimination heats for a chance to collect their prize out of the $2500 prize purse, plus an O'Neill Air Show in memory of "Barney". All ages.
Halloween and Mask Making at the Louden Nelson Community Center
Under the theme of Haunted Hollywood, this annual event features frightful events like a mystery touch tank, mask making, aerial artists and a Wall Of Fame photo booth. Family friendly.
Harvest Festival at MCP Middle and High School
Check out the newest school in the San Lorenzo Valley while enjoying a pumpkin patch, cider pressing, food, crafts and games. Family friendly.
5th Annual Cosplay Event and Contest at Level Up
All-ages cosplay costume contest with live music, refreshments and great prizes. Family friendly.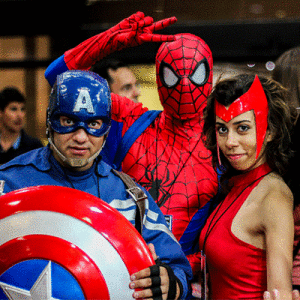 68th Annual Halloween/Día de los Muertos Parade & Carnival at Gault Elementary 
An annual fall celebration begins with a parade down Soquel Avenue and culminates with a Carnival on the school grounds of Gault Elementary. The Carnival will feature games, food, prizes, music, and trophies for the best home-made costumes. Family friendly.
Santa Cruz Derby Girls Double-Header Championship Bout at the Santa Cruz Civic Auditorium
It's the Steamer Janes up against the Redwood Rebels in a costumed home team derby championship! Come dressed as a superhero or a villain. All ages.
After dark….
 Night of the Living Dance at the Tannery Arts Center 
This epic Halloween bash features a myriad of performers, aerial dancers, musicians, arts, and stage performances celebrating world fusion, dance culture and the underworld. Ages 21+
Museum of the Macabre at the Museum of Natural History
Sip cocktails as you admire natural curiosities and odd creatures after dark. Costumes encouraged. Ages 21+
Halloween Extravaganza at Don Quixote's
A Grateful Dead Halloween party with Painted Mandolin. $100 prize goes to the best Grateful Dead-related costume. Ages 21+
Halloween Costume Dance Party at Zizzo's
Celebrate the season in your best costume.
21st Annual Freaker's Ball at the Catalyst
Night two of the Halloween extravaganza. Ages 21+
Sunday, October 30
Community Harvest Festival at Mar Vista
A harvest festival for the whole family, featuring bounce houses, a magic show, dance performances, craft, food trucks, a photo booth, face painting, costume parade and live music. Family friendly.
Family Yoga Halloween Pop-Up at Luma Yoga and Family Center
A Halloween yoga class for the whole family. Come in costume and also enjoy face-painting, henna and healthy snacks. Family friendly.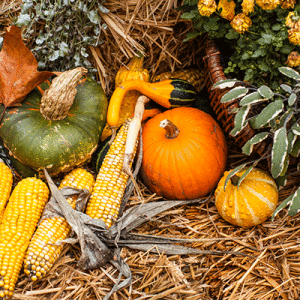 Dia de los Muertos Carnival at Garfield Park Community Church
A family-oriented celebration with delicious food, performances, face painting and more. Family friendly.
Capitola Village Halloween Parade
Be a part of a ghoulish parade of ghosts and goblins down Capitola Avenue to Esplanade Park. Family friendly.
After dark…
Halloween Costume Contra Dance at Santa Cruz County Veterans Memorial Building
If you've never been contra dancing, it's high-energy, playful, social dance ensures that no one stays a wallflower for long. Attend a 20-minute "newcomer workshop" before the festivities at 6pm to learn a few steps before things really get moving. Family friendly.
Beer, Brats, Blues & Boos! at Chaminade Resort & Spa
Chaminade's fourth annual Beer, Brats & Blues event features an adult costume contest, local craft beer, lives blues and an Oktoberfest-themed menu. Ages 21+
Monday, October 31
Trick or Treat at Brown Ranch Marketplace
Free trick-or-treating for kids in costume who are accompanied by an adult. Family friendly. 
After dark…
Annual Halloween costume ball with beloved local Brazilian funk group. Ages 21+
A Halloween bash with Canadian electronic music duo Zeds Dead. Ages 18+