The Addams Family: A New Musical Comedy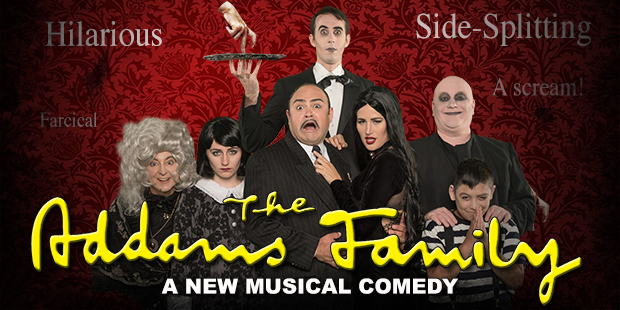 About The Addams Family: A New Musical Comedy
Cabrillo Stage proudly presents this new Musical Comedy that will have you laughing out loud in your seats all night long!

THE ADDAMS FAMILY takes most of us back to the old TV series or the later movies, but began in the 1940's as a series of magazine cartoons by Charles Addams highlighting this amusingly odd family. Not your usual family living next door, the show is a series of hilarious situations as the eccentric family interacts with the "normal" community around them. THE ADDAMS FAMILY will play June 22nd through July 9th.

Opening Friday June 23rd with a special preview performance Thursday June 22nd!

June 22 - July 19th. Thursdays - Saturdays @ 7:30pm & Sunday Matinees @ 2pm. Special performances Wednesday July 5th @ 7:30pm & Saturday July 8th @ 2pm.
Related Stories
The music for The Addams Family is full of exuberance and arch humor. Many recognizable genres are juxtaposed in inventive ways to create the kooky worlds of the Addams Family and the Beinekes, a "normal" family who are visiting them for dinner one evening. Composer Andrew Lippa nails all the musical styles and creates an…