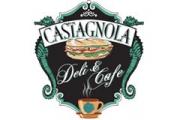 Edit
Castagnola Deli & Cafe
Hours:
Mon-Fri:
7:00 am - 7:00 pm
/
Sat, Sun:
8:00 am - 7:00 pm
/
About Castagnola Deli & Cafe
Family-owned business serving a delicious array of breakfast items, custom-made sandwiches, soups, salads, smoothies, and coffee drinks.
The deli will offer breakfast, coffee, smoothies, sandwiches, soups, and salads as well as picnic items including the ???Beach Box to Go??? and the ???Kids Beach Bucket Meal Deal.??? Hours will be 7 a.m. to 7 p.m. Monday to Friday and 8 a.m. to 7 p.m. Saturday and Sunday.