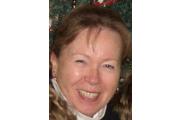 Edit
Elizabeth Quinn, Chiropractor
Hours:
Mon-Sun:
9:00 am - 5:00 pm
/
About Elizabeth Quinn, Chiropractor
Dr. Elizabeth Quinn is an Advanced Proficiency Rated Activator Chiropractor who has been in practice for over nineteen years in Santa Cruz.
Activator is low force and very specific.
Activator treatments are gentle and comfortable.
Full-body balancing
Established in 1991.

Dr. Quinn came to Chiropractic first as a patient, in her teens & early 20's, after being injured in five auto accidents (none of them her fault!). She experienced, as a patient, how well ACTIVATOR Chiropractic works, and how comfortable it is. She found that with ACTIVATOR treatments, she didn't have to go as often because her adjustments held better and longer. All this was before she decided to become a chiropractor herself. Later, when she chose to go back to school to obtain her four-year doctorate and become a chiropractor, she knew that ACTIVATOR was what she would do for her patients.