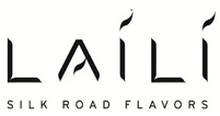 Edit
Laili Restaurant
101B Cooper Street
, Santa Cruz
, CA
95060
|
Directions
Hours:
Mon-Thu, Sun:
11:30 am - 9:00 pm
/
Fri, Sat:
11:30 am - 10:00 pm
/
About Laili Restaurant
At Laili, our cuisine is a delicate balance between age-old Silk Road flavors and contemporary culinary excellence. We offer the rich flavors of the Mediterranean, infused with a unique Afghan twist.
Articles mentioning Laili Restaurant
Most Santa Cruzans are sun worshippers, and with at least 300 days of sunshine a year, there are plenty of opportunities for devotion. We can't all get to the beach every day, but we all need to eat, and the experience is more pleasurable if a mountain breeze, briny ocean air or bustle of foot traffic…

This is where to find not only the best dishes in Santa Cruz County, but the best restaurants for romance, great views and more.