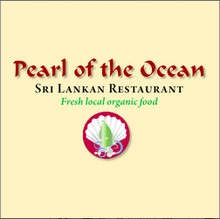 Edit
Pearl Of The Ocean
736 Water Street
, Santa Cruz
, CA
95060
|
Directions
Hours:
Mon:
5:00 pm - 9:00 pm
/
Mon, Tue-Thu, Sun:
11:00 am - 9:00 pm
/
Fri, Sat:
11:00 am - 9:30 pm
/
About Pearl Of The Ocean
Pearl of the Ocean chef Ayoma Wilen's goal is to share her healthy, local and organic food with her customers.
Winner of the "Best Chef America Award" in 2013, Ayoma uses Ayurvedic cooking to create delicious Sri Lankan vegan and vegetarian dishes. Pearl of the Ocean serves delicious Sri Lankan cuisine, using fresh, organic, and locally grown ingredients and a variety of special high quality ingredients.
Articles mentioning Pearl Of The Ocean
If Jozseph Schultz had to choose a favorite spice, it would probably be sumac. At least on this particular Tuesday evening, just before the dinner rush at India Joze. The metallic chime of kitchen gadgets follows the chef as he jumps up and disappears into the kitchen, returning with a tiny white dish. At its…

There are dozens of delicious dining options for vegetarians and vegans in Santa Cruz. Those of the herbivore tendency can expect more than just the regular old leaves and twigs. Whether you're looking for a healthy breakfast, a fresh and delicious lunch or a satisfying dinner, you're sure to find what your taste buds are…