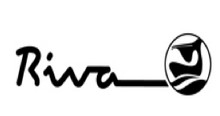 Edit
Riva Fish House
31 Municipal Wharf
, Santa Cruz
, CA
95060
|
Directions
Hours:
Mon-Sun:
11:00 am - 9:00 pm
/
About Riva Fish House
In addition to seafood salads, crispy calamari, chowders and seafood pastas, the weekly specials at this classic beach town diner include cracked crab, skewers of prawns and grilled salmon. Fresh fish, unpretentious décor and spectacular views from
Articles mentioning Riva Fish House
Whether you just want to take the kids out somewhere you'll receive understanding smiles for their goofy behavior or you're hungry after some vacation fun, Santa Cruz is a great place for family dining. With reasonable and friendly options ranging from Italian to seafood, burgers and even Hawaiian, don't ever worry about glares from snooty…

Santa Cruz is home to an assortment of restaurants serving tasty, affordable food that won't break the piggy bank. Cash-conscious diners can nosh on Thai in Westside Santa Cruz, Asian-fusion in Midtown and tacos and burgers in downtown Santa Cruz without busting their budget. In addition to restaurants are nontraditional eateries offering inspired creations that…

This is where to find not only the best dishes in Santa Cruz County, but the best restaurants for romance, great views and more.