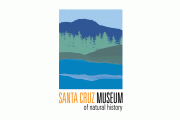 Edit
Santa Cruz Museum Of Natural History
1305 E Cliff Dr
, Santa Cruz
, CA
95062
|
Directions
Hours:
Tue-Sat:
10:00 am - 5:00 pm
/
Sun:
open 24 hours
/
About Santa Cruz Museum Of Natural History
Explore the region's diverse plant, animal, and human communities from the shoreline of Monterey Bay to the summit of the Santa Cruz Mountains. Great for kids and adults, featuring hands-on activities and a unique gift shop.
Articles mentioning Santa Cruz Museum Of Natural History
Santa Cruz County is filled with opportunities to stimulate the senses, but there are also lots of opportunities for learning to balance it all out. For those who prefer a little mind candy on their vacation, there is no shortage of museums in Santa Cruz. Whether you want to know more about local history, marine…

An independent event founded by the Santa Cruz Institute of Contemporary Arts, First Friday promotes the local arts scene. All events are free and open to the public. It is a prime opportunity for local artists to showcase their work. No matter the weather, the monthly First Friday remains the ultimate art-binge for culture lovers in Santa…

Our readers pick the best of the art and culture scene in Santa Cruz County.
Santa Cruz Museum Of Natural History Videos