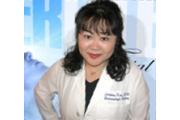 Edit
The East Bay Laser & Skin Care Center, Inc.
1479 Ygnacio Valley Rd
, Walnut Creek
, CA
94598
|
Directions
Hours:
Mon-Tue, Thu-Fri:
10:30 am - 5:00 pm
/
About The East Bay Laser & Skin Care Center, Inc.
Cosmetic Dermatology Walnut Creek, Cosmetic Surgery East Bay CA, Walnut Creek Dermatologist: Dermatologist Dr. Lee, an international leading expert in lasers and cosmetic treatments, Eastbay Laser & Skin Care Center, Walnut Creek
At the East Bay Laser and Skin Care Center, we focus on providing specialized and individualized cosmetic dermatology procedures for patients of all ages. We offer laser skin procedures, dermatological surgery, Mohs skin cancer surgery, dermal injections, and treatments for most any skin concern or problem our patients face.

Dr. M. Christine Lee is a board certified dermatologist who has the expertise and education to provide state-of-the-art laser treatments, dermatological surgeries, and dermal injections and fillers to assist patients with their concerns. She is a member of the American Academy of Dermatology and the American Society of Dermatological Surgery just to name a few. Whether a patient is dealing with acne, cancerous moles, or problem skin, Dr. Lee is here to help. With her trained and knowledgeable staff, the office of East Bay Laser and Skin Care Center can provide the ultimately in skin care treatments to allow patients to experience amazing results with little to no downtime.

At East Bay Laser and Skin Care Center, patients can enjoy a variety of treatments, including:

Acne treatments
Botox injections
Cosmetic surgery
Cellulaze
Dermatological care
Fractional laser and resurfacing
Intense pulsed light
Injectable fillers
Laser hair removal
Laser skin rejuvenation
Liposuction
Litebox
Skin surgery
SmartLipo

From laser skin rejuvenation to skin cancer surgery, Dr. Lee of East Bay Laser and Skin Care Center can provide everything you need under one roof. Her state-of-the-art facility offers the latest in technological advances to offer her patients the best treatments and procedures in the area, and her staff is caring, friendly, and welcoming to both new and existing patients.

Together with Dr. Lee, you can have the most beautiful skin you've ever had! Call East Bay Laser and Skin Care Center of Walnut Creek, California to schedule your consultation appointment and discover a more beautiful, radiant you!