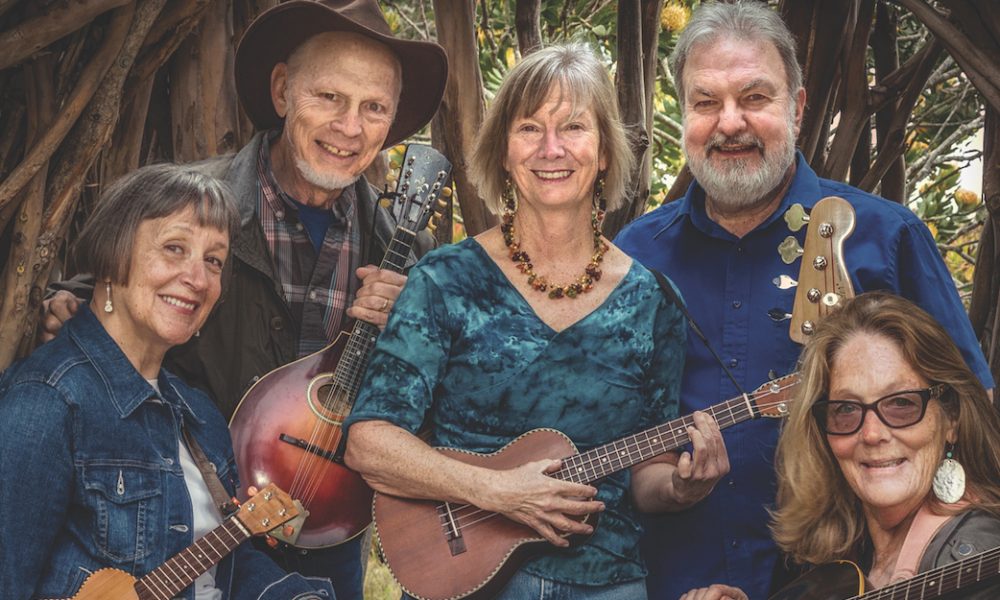 About Backyard Birds
Backyard Birds - Linda Baker (vocals, acoustic electric guitar), Jean Catino (vocals, tenor ukulele), June Coha (vocals, soprano ukulele), Larry Prather (bass), Linc Russin (mandolin) and special guest drummer Tom Leitzke perform their first show of 2021. The Birds perform a fresh blend of vocal harmonies in a wide variety of music, uncovering great, overlooked songs in genres ranging from Americana, rock and roll, alt-country, pop and R&B to jazz standards and originals. The three women's close-knit harmonies, our acoustic style, Linc's so-cool mandolin playing and Larry's expressive bass, have drawn comparisons to the music of the T Sisters and Rosanne Cash, but the Birds' discerning selection of eclectic material is unique. Ticket price is for dinner at 6:30 pm and the show at 8 pm (sold as a package, by reservation at 831-479-9777 x 2.) Check out our videos: https://www.backyardbirdsband.com/videos
or listen on Spotify: https://open.spotify.com/artist/5UDoSszTU3WkOoGn6hWBHk See you there!
Videos