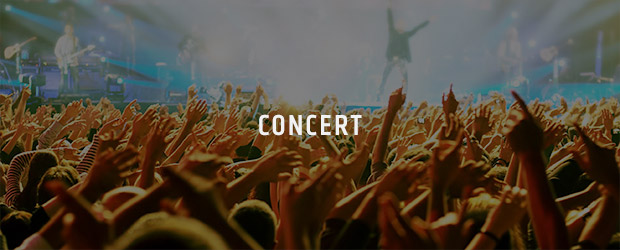 About BELLS ATLAS, LE VICE
Bells Atlas:
http://bellsatlas.bandcamp.com
www.facebook.com/hearbell smusic
BELLS ATLAS- Video Star (Live at Honor Roll Studios, Miami)
Bells Atlas emerges from the vibrant cultural and musical backdrop of Oakland, CA. Blending heavy percussion, soulful vocal harmonies, and thoughtful arrangements, this dynamic group captures the spirit of eclectic influences and draw a wide audience with diverse tastes, setting the stage from a world their own- a place to discover and explore through wonder, sonic landscapes and movement.

Le Vice:
http://www.levicemusic.com/
LE VICE DEFTLY BLENDS A WIDE SPECTRUM OF SOUNDS AND MUSICAL STYLES RANGING FROM ROCK AND ELECTRO, TO SOUL AND DANCE, TO ANY OTHER RAD GENRES YOU CAN THINK OF. AFTER MANY YEARS OF BUILDING IN THE BAY AREA'S "MELTING POT" MUSIC SCENE, LE VICE STILL FINDS A WAY TO HOLD TRUE TO THEIR DIVERSE MUSICAL ROOTS. THEIR PALETTE OF WARM, FUZZY ANALOG SYNTHS, MATCHED WITH GUITARS WHICH ARE SOMETIMES MEATY, AND OTHER TIMES GHOSTLY, FLOAT IN VAST SPACE, CRADLED BY FULL AND DRIVING BASS AND LIVE DRUMS. MARRY THESE CLASSIC TIMBRES WITH DIGITAL SYNTH SOUNDS AND BOOMING 808 DRUMS AND YOU HAVE LE VICE... WELL, KIND OF. BECAUSE IN THE END WHEN YOU MUSH ALL THOSE FLAVORS TOGETHER, IT IS SIMPLY CATCHY POP MUSIC; VIABLE FOR THE MASSES.

HAVING HAD THE OPPORTUNITY TO WORK WITH SONGWRITING AND VOCAL PRODUCING GURU LASHAWN "SHIZ" DANIELS (MICHAEL JACKSON, BEYONCÉ, LADY GAGA, WHITNEY HOUSTON) AND HIT MAKER PRODUCER DONNIE SCANTZ (USHER, MIGUEL) AT THE LEGENDARY SOUND CITY IN LOS ANGELES, LEAD SINGER ALEX LEE AND BASSIST/KEYBOARDIST STILLINGER HAVE BECOME QUITE THE FORMIDABLE SONGWRITING TEAM IN THEIR OWN RIGHT. THE TWO HAVE BUILT THEMSELVES A SQUAD OF HIGHLY TALENTED, FORMALLY-TRAINED MUSICIANS, WHO HAPPEN TO STILL BE UNDENIABLY UNIQUE CREATIVES. THEY ARE THICK AS THIEVES; THEY ARE FAMILY. AND WHEN YOU SEE THEM PLAY TOGETHER, IT'S OBVIOUS.

WITH HER SEXY, RICH, RASPY LOWER REGISTER, LEE EMBODIES THE SPIRIT OF THE PIED PIPER WHEN PERFORMING. ENTRANCING THE AUDIENCE AND LEAVING THEM COMPELLED TO CALL IN SICK TO WORK IN ORDER TO KEEP THE PARTY GOING. BACK HER WITH ONE OF THE BEST TRIOS IN THE BAY AREA, LAYER THEM WITH THAT EDGY, DIVERSE SOUND AND SPRINKLE THAT SWEET POP SENSIBILITY BACK ON, AND THERE YOU HAVE IT...YOU REALLY HAVE IT THIS TIME...LE VICE.