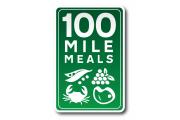 Edit
100 Mile Meals
405 Melrose Ave
, Santa Cruz
, CA
95062
|
Directions
Hours:
Mon-Sun:
9:00 am - 6:00 pm
/
About 100 Mile Meals
100 Mile Meals is a video, online and TV marketing program celebrating everything delicious about the Santa Cruz region. Events, Produce, Beer, Wine, Restaurants and food companies. See the program, be the program! A hungry/thirsty world awaits!
Our experienced team helps you tell a great visual story for social media and your website. Then, we include the story in our TV shows and video on demand space everywhere! Local-global reach at local prices and custom work. Take a look at www.100milemeals.com.
100 Mile Meals Videos