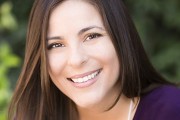 Edit
Beyond Autoimmune
1509 Seabright Ave Suite A2
, Santa Cruz
, CA
95062
|
Directions
About Beyond Autoimmune
Bonnie Bea, founder of Beyond Autoimmune, specializes in supporting and empowering women who are tired of suffering from chronic autoimmune illness resolve the underlying emotional and spiritual roots of sickness so they can reclaim their health.
Are You Ready to Move Beyond the Limitations of Chronic Illness, Reclaim Your Health, and Get Back to Enjoying What You Love?

If you would like to...

* Learn how to get the most out of both conventional and alternative medicine so that you can get well

* Break through and heal the underlying emotional and spiritual roots of chronic autoimmune illness

* Discover simple techniques that will make you as a woman feel calm, at ease, and peaceful even if you feel unsure about the future

* Experience more pleasure, less pain, and stay energized throughout the day

Do not allow your autoimmune condition keep you suffering in silence any longer...Schedule a free consultation today!