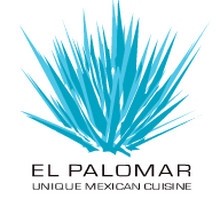 Edit
El Palomar Restaurant
1336 Pacific Ave
, Santa Cruz
, CA
95060
|
Directions
Hours:
Mon-Sun:
11:00 am - 1:00 am
/
About El Palomar Restaurant
Since El Palomar's opening in 1983, we have been serving Santa Cruz unique and fresh Mexican cuisine inspired by authentic family recipes. Our commitment to excellence has continuously earned us the 'Best Mexican Restaurant in Santa Cruz' award.
El Palomar has set a new standard in Mexican Cuisine by combining authentic, homemade recipes from the sunny state of Michoacan in southern Mexico, with the unique abundance of locally grown produce and freshly caught seafood available in the Monterey Bay.

We use only the finest ingredients in our sauces, salsas and corn tortillas, all made fresh daily. All our recipes have been handed down from generation to generation in the Espinoza Family, and reflect the pride of genuine family-style home cooking.

Enjoy a meal in our historic dining room, cocktails and savory appetizers in the Cantina, or a quick bite from out award winning Taco Bar before you watch your next movie or show.
Articles mentioning El Palomar Restaurant