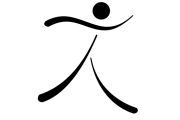 Edit
Precision Physical Therapy & Fitness
6500 Soquel Drive Suite 1138
, Aptos
, CA
95002
|
Directions
Hours:
Mon-Fri:
8:00 am - 6:30 pm
/
About Precision Physical Therapy & Fitness
Precision Physical Therapy & Fitness brings something better to physical therapy, hand therapy, massage therapy, exercise classes, sports performance training and personal training in Santa Cruz???precise, individualized care that works. Whether you are experiencing a sports injury, back pain, post-surgical pain or are looking for something more from a customized wellness program, our expert staff will work with you to reach your goals. We don???t just help your problem or critique your form, we change the way you think and feel about movement. Our staff works with you, one-on-one, to help ease your pain, wherever it is, to increase your strength and improve your mobility???always addressing the issue at its source.
Unlike traditional physical therapy, which is often focused merely on relieving symptoms, our approach goes beyond temporary fixes and passive treatments to correct the cause of your problem. We use advanced, evidence-based evaluation techniques to discover why you developed your bursitis, tendinitis or any other pain to correct that reason and prevent it from coming back - ever.
Precision Physical Therapy & Fitness Videos