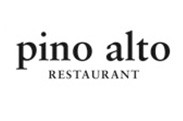 Edit
Pino Alto Restaurant
Hours:
Mon-Wed:
12:00 pm - 1:30 pm
/
Mon-Wed, Thu-Sat:
5:50 pm - 8:30 pm
/
About Pino Alto Restaurant
Pino Alto Restaurant is located in the historic Sesnon House on the Cabrillo College campus in Aptos.
The student run restaurant is open for dinner Wednesdays, Thursdays, and Fridays. The Terrace, with more casual fare, opens at 5pm. The restaurant is also open for lunch Monday - Thursday from 12pm - 1:30pm.

We only accept lunch reservations for groups of 6 or more.