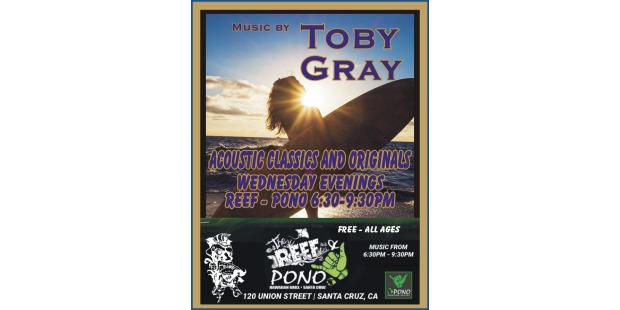 About Toby Gray @ Reef/Pono
Toby's music is cool, mellow, and smooth with a repertoire of classic favorites and heartfelt originals.
Great music and stories of touring with "It's A Beautiful Day" (White Bird), Dick Clark Productions, and a multitude of characters from San Francisco's Summer of Love and LA music scenes. Toby Gray performs regularly at major festivals and concerts along with intimate coffee houses and everything between.