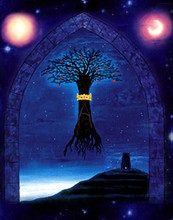 Edit
Avalon Visions Center for Creative Spirituality
Hours:
Mon-Sun:
11:00 am - 7:00 pm
/
About Avalon Visions Center for Creative Spirituality
Metaphysical and Spiritual book and gift shop.
Avalon Visions was established July 2,1993. In August, 2017, after 24 years in Capitola Village, we moved up the street to the lovely quaint little Village of Soquel.

Our new address is 2815 Porter Avenue, in Soquel!

In addition to all great products and services that we have always provided, we now have enough space to offer:

Private readings
Private healings
Classes, Events, Talks


All with plenty of great free parking!