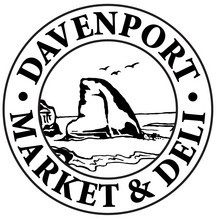 Hours:
Mon-Sun:
10:00 am - 6:00 pm
/
About Davenport Deli
Davenport Deli is the new concept of grab and go. Located across the street from the Pacific Ocean, Davenport Deli is the place to go, especially if you're looking for the best panini you have ever tried. Dont miss it.
Looking for a picnic, business lunch, private chef, or office catering, Davenport Deli is everything you are looking for from two Santa Cruz locals with over 40 years of combined food and wine experience.