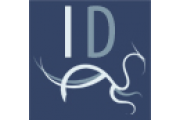 Edit
Iversen Design
207 Church Street
, Santa Cruz
, CA
95060
|
Directions
Hours:
Mon-Fri:
9:00 am - 5:00 pm
/
About Iversen Design
Mobile Responsive Web Design. SEO. Graphic Design. Online Marketing.
We're a group of creative web developers and designers here in the Cruzio building in downtown Santa Cruz. We love working with local, small and growing businesses on creating a full-service web experience. Please feel free to call or walk-in to our office to discuss your project, our services range from mobile responsive websites to e-commerce & more! Check out our portfolio and see what everyone has to say about Iversen Design.