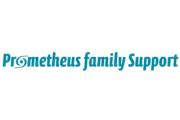 Edit
Prometheus Family Support
2745 Daubenbiss Avenue
, Soquel
, CA
95073
|
Directions
Hours:
Mon-Fri:
10:00 am - 5:00 pm
/
About Prometheus Family Support
Prometheusfamilysupport.org
Prometheus plays a unique role in the landscape of services available to youth today by being a holistic counseling program; we engage and nurture the healing of mind, body and heart through traditional and non-traditional methods.

We draw from ancient wisdom and current best practice methods; weaving the two together to create a healing plan tailored to each individual, family and group. Our mission is to empower young people and their families through the creative and healing arts and reconnecting them to the natural world.
We help teens and young adults to discover their talents, while strengthening and focusing on what is working in their lives and how to build their futures from their strengths.
We fulfill our mission by providing individual, family and group counseling, wilderness retreats, study retreats, digital media arts, leadership training and our exploration of consciousness and healing group series.
We specialize in substance issues, anxiety, depression, isolation and alienation.