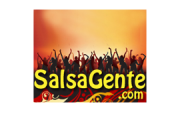 Hours:
Mon, Thu:
7:00 pm - 8:15 pm
/
About Salsa Gente
Cuban-styles Salsa dancing: Suelta, Casino Partnering, Rueda de Casino
We are non-intimidating, friendly, and fun. We offer drop-in and series classes in Cuban-style Salsa from Beginner to Advanced levels. We also offer the opportunity to shine on the dance floor and perform.
Cuban-style Salsa is relaxed and improvisational, not formal, and has much more body movement, including elements which were the roots of modern day Salsa, such as Afro-Cuban Rumba, Son, Mambo and ChaChaCha.
Salsa Gente Videos