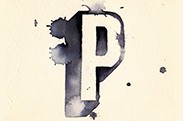 Edit
The Pocket
3102 Portola Dr
, Santa Cruz
, CA
95062
|
Directions
Hours:
Mon-Sun:
12:00 pm - 2:00 am
/
About The Pocket
The big green P let's you know that you've found The Pocket.
Located on the Eastside of Santa Cruz at the portal to Pleasure Point, The Pocket is a small venue featuring live music five nights a week.
Booze, beer, darts, and pool round out the experience.
Articles mentioning The Pocket
Approximately 10,000 years ago, on a Thursday, a pre-historic man named Grrock slipped on a banana peel. His crusty friends laughed uproariously before falling out of their cave and evolving. Thus, underground comedy in Santa Cruz was born. Today, one-off local comedy shows happen in pop-up restaurants while cult favorites like Mike Birbiglia headline the…
The Pocket Videos