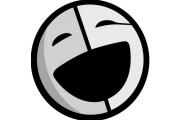 Edit
Euphoric Styles
903 Pacific Ave #302
, Santa Cruz
, CA
95060
|
Directions
Hours:
Mon-Fri:
9:00 am - 5:00 pm
/
About Euphoric Styles
Euphoric Styles is dedicated to unifying a growing community centralized around music, arts, entertainment and the thriving counter-culture that we love.
Euphoric is a multi-faceted entertainment group focusing on music: Artist Management, Event Production, & Marketing. We are dedicated to unifying a growing conscious-community. We serve festival producers, artists, venues, and others within our immense network by helping them actualize their vision.
Euphoric Styles Videos