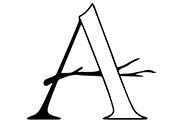 Edit
Assembly | food + community
1108 Pacific Ave
, Santa Cruz
, CA
95060
|
Directions
Hours:
Mon, Wed-Thu:
11:30 am - 9:00 pm
/
Fri:
11:30 am - 10:00 pm
/
Sat:
10:00 am - 10:00 pm
/
Sun:
10:00 am - 9:00 pm
/
About Assembly | food + community
Food + communityRustic California cuisine in the heart of Downtown Santa Cruz.
Assembly is the place you are meant to be. Welcoming, comfortable, and strangely familiar with a subtle undercurrent of celebration. Nourishment abounds. You may engage in the revelry at the long community table anchoring the heart of the dining room, or seek out a quiet corner for reflection. Arriving alone you soon meet now or future friends. With family you linger over your meal. Quality conversation is matched only by the wholesome, bountiful, freshly in season menu; served in portions to satisfy one or share with many. The food is rustic Californian; traditional preparation techniques rediscovered and given a fresh twist. Slabs of newly baked bread, large leafy salads, roasted vegetables, and hearty meats tantalize and satisfy. A complex glass of wine, or intriguing draft of craft beer compliments the cuisine perfectly. You know it???s here you will reconnect over lunch with an old friend from out of town, spend afternoons working on your laptop, engage in long debates with total strangers, and bring the family for Sunday brunch. This is your Assembly, come to the table.

L
ocal foodies were buzzing about Assembly for months before it finally opened its doors in March. The concept behind this new addition to the downtown Santa Cruz food scene is simple: bringing communities together, from the farm to the table.
???We really strive to represent the region as best we can,??? explains executive chef, Carlo Espinas. ???We have a strong emphasis on community. That not only means the people that come together in our restau-rant, but the greater farming community that make this food possible in the first place.???
Assembly???run by Kendra Baker and Zach Davis of the Penny Ice Creamery and the Picnic Basket in Santa Cruz???works directly with farms in the area to source local seasonal produce for their ???rustic Californian??? kitchen creations. We???re talking hearty meats, robust leafy salads, in-house baked breads, and roasted vegetables. However, don???t get too attached to any one dish???like the seasons, the Assembly menu is always changing.
With the focus on community, attention to detail, and commitment to local produce, Assembly embodies the ???local food??? ethos. As the summer selections evolve, and Espinas and his colleagues tirelessly perfect the brunch menu, Assembly has found itself a welcomed newcomer in Santa Cruz???s world of high quality dining.
???As the chef, I am so proud of the food we???re creating in this space,??? says Espinas. ???The best part is, this is only the beginning.???
Articles mentioning Assembly | food + community
There was a time—baby boomers might remember it—when the introduction of a Mexican TV dinner revolutionized North American food choices. Well, maybe not revolutionized, but certainly expanded. And it wasn't long after, in 1962, that an L.A. entrepreneur named Glen Bell started up a fast food idea called Taco Bell. Neutered of full salsa sexuality,…

Get ready to drool. Santa Cruz is now home to a thriving Pop-up restaurant movement. Innovative, burgeoning chefs are experimenting in their craft and making amazing food at locations all around town, including farms and wineries in the surrounding area. Get it while it lasts! A Pop-up is generally a restaurant without a permanent location.…
Assembly | food + community Videos